Todays Opening Hours
Tuesday : 9:00-5:00
closed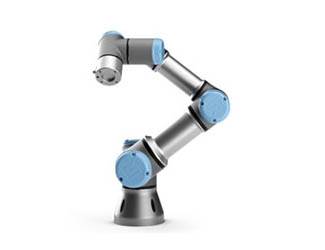 Turning Ideas Into Engineering Solutions
RAR is a dedicated automation company that specialises in the supply of high quality solutions to meet the ever increasing demands of today's technological sectors.

...• Universal robots
...• Grippers
...• ArtMinds
...• Mobile Industrial Robots
...• Feeding Technology
...• Automated Systems & Components

To view our range of Automation Equipment Click Here
Universal Robots
Where traditional robots are too expensive, large, inflexible or noisy Universal Robots has created a highly specialised range of flexible, low cost and easily programmable robot arms that can be used in almost any industry.

They also offer fast set up and collaborative and safe use with one of the fastest playback times in industry today.

For more on Universal Robots Click Here
Grippers
As the only supplier in the UK to offer Robotic Grippers and plug and play vision systems RAR UK Automation is able to provide the full range of off the shelf products which have now become known for their ease of integration.

To further information on Grippers Click Here
ArtiMinds
ArtiMinds is an innovative Robot Programming Suite software package that has been developed to simplify and speed up the programming of robots via intuitive programming.

It is also fully compatible with Universal Robots and Robotiq Force torque sensors with the software being easily adjusted to the level of the operator's expertise. It also works directly with all current CAD systems.

For further info on ArtiMinds Click Here
Mobile Industrial Robot - MiR100
The Mobile Industrial Robot MiR100 is an extremely efficient user friendly robot for the automation of internal transport and logistic applications.

It is one of the new generation of advanced products designed to optimise workflows, free up staff and carry out valuable tasks such as increasing productivity, reducing costs and speeding up delivery times.

It provides simple operation via smartphone, PC, tablet or MIR integral technology that enables the robot to either identify its driving area or import 3D drawings of the buildings layout.

With its built in sensors the MiR100 is able to run safely in any environment with personnel as it automatically stops and routes around obstacle by using scanners, a 3D camera and ultrasound.
Feeding Technology
MAFU is well known throughout the industry for its range of feeding equipment that allows the end user to sort, feed and place complex bulk parts reliably and efficiently.

They now offer the perfect complement to our existing range of robotic and automated equipment.

MAFU design and manufacture equipment for both feeding and disentanglement technology particularly for bulk goods.

Based on market leading technology parts can be disentangled and passed on for further processing applications regardless of size, shape and material.

The range of MAFU vibratory bowl feeders are able to present bulk fed parts to a fixed position for integration alongside either the customers' existing automation equipment of partnered with our range of automated products.
Automated Systems & Components
IEF Werner is now well known for creating sophisticated ideas and systems.

IEF Werner has over 35 years of experience in the development of modular components and applications which enables them to provide a complete customisation service for such machines in a very short time.

R A Rodriguez is now able to offer a range of exceptional solutions from IEF Werner:

...• Palletisers
...• Servo Presses
...• Manually Adjusted Slides
...• Linear Drives & Controls

This is only a small sample of the wide range of Automated System solutions available from R A Rodriguez so to find out more please visit our website.

To view our other listing on Bearings, Engineering Components, Gears & Drives Click here
Universal Robot Building House - Video
Related Products and Services
Universal Robots - UR3

Universal Robots - UR5

Universal Robots - UR10

Gripper - 3 Finger Gripper

Gripper - 2 Finger 85

Gripper - 2 Finger 140

Force Torque Sensors

Robotics Camera

Drum Technology

Separation Systems

Twister

Steel Bowl Feeder

varioSTACK

varioSTACK Trayhandling

varioSTACK-T

euroSTACK

PSO

ArtiMinds

MiR100

Standard Adjusters

High-Precision Adjusters

0

stars based on

0

customer reviews
Write a review
Key Contacts

Camilla Williamson
Marketing
Tel: 01462 670044
Email: info

raruk.com
Opening Hours
| | |
| --- | --- |
| Monday | - 09:00 to 17:00 |
| Tuesday | - 09:00 to 17:00 |
| Wednesday | - 09:00 to 17:00 |
| Thursday | - 09:00 to 17:00 |
| Friday | - 09:00 to 17:00 |
| Saturday | - Closed |
| Sunday | - Closed |