Assyst Bullmer Ltd
CAD design and Automatic Cutting

Make upholstery?
We can help you design products, save fabric and cut any product in plain fabric, pattern matched or leather.

Design clothing?
We can help you cut your designs, grading them and seeing the design in 3D as a virtual sample.

Cut carbon fibre composites?
We supply ply cutters to cut your products accurately.

Make leather goods?
Saddles, handbags, seating can be cut automatically on our cutters.

Assyst Bullmer supply companies that use flexible materials with the best CAD software, spreading and automatic cutting machines. Materials include all textiles, leather, pvc , carbon fibre composites, pre preg fabrics, fibreglass etc and customers work in areas such as clothing, fashion, upholstery, aerospace, automotive, F1 teams, horse saddles, bags, car mats, carpets.

Spreading or laying machines lay out the textile multi ply to the correct length and are commonly used in clothing and upholstery manufacture.

Assyst Bullmer are a UK company, located in Wakefield and covering the whole of the UK and Ireland. Our machines are made in Germany. We install, train and support our customers wherever they are located. Our customers are in varied industries but our systems are critical to their success every day.

Laser Lining
Assyst Bullmer Ltd are now able to supply a range of line lasers, cross lasers and point lasers manufactured by LAP.

The lasers we have can offer a great solution to mark cutting lines or create accurate placement points. This can hugely increase productivity and decrease waste. Our lasers can work for a number of applications, so please give us a call to discuss how we can help.
Accepted Payment Methods







Payment Terms
Reviews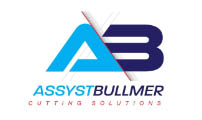 Assyst Bullmer Ltd
01924 373900
Unit 6B, South Park Way
Wakefield West Yorkshire
WF2 0XJ
5
Peter Martin, Shackletons Ltd
The dependable accuracy of the cut has allowed us to improve throughput in machining and upholstery by 20%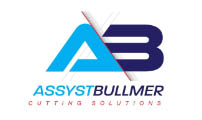 Assyst Bullmer Ltd
01924 373900
Unit 6B, South Park Way
Wakefield West Yorkshire
WF2 0XJ
5
Christopher Rowell, Architen Landrell Ltd
Our equipment cuts any material in record speed so fast track work is no trouble at all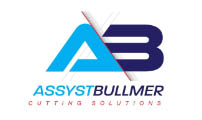 Assyst Bullmer Ltd
01924 373900
Unit 6B, South Park Way
Wakefield West Yorkshire
WF2 0XJ
5
James Lorbiecki, Martin Baker Aircraft Co Ltd
We have been using Optitex PDS and Marker software in conjunction with the digitising pen for 3 months now and it has very quickly transformed our design, modification and production processes into a much more efficient way of working. Thank you