Joyce Design UK Ltd
3M Accredited Architectural and Vehicle Wrap Branding Experts

Joyce Design is one of the UKs leading architectural and vehicle wrap providers. From the design of your new graphics, manufacture and fitting, we will create a brand new image guaranteed to leave a lasting impression.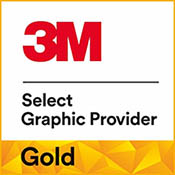 Why choose Joyce Design:

- Bespoke in-house design and production
- Accident Management Programme
- Dedicated account managers
- Trained and approved fitters throughout the UK
- 3M Select Gold Partner

We are small enough to respond to your needs quickly but big enough to take on large projects nationwide.

Why not bring another dimension to your environment with our architectural film wraps. From 3M DI-NOC natural finishes to high-definition prints, you can transform tired premises into fresh environments at a fraction of the cost from using traditional refurbishment methods. Upcycle furniture to contribute to your green agenda and bring a luxury and modern feel to wow employees and visitors alike!

Our architectural film wrap service is fast and is carried out with minimum mess and noise so there's no disruption to the everyday running of your business.

Surfaces
Our dedicated team of installers can apply architectural wrap to a wide range of surfaces including:
Walls, Doors, Elevators, Columns, Ceilings, Glass Windows & Mirrors.

As a 3M Endorsed DI-NOC operative the Joyce Design installation team have been trained in all areas of surface preparation, installation and maintenance, and what's more are ready to travel to anywhere in the UK.

Finishes
Our wall wraps and architectural film wraps come in over 1000 finishes: from natural wood, stone, marble, metal, to solid colour and high gloss or matt finishes, the 3M DI-NOC range offers endless options to architects, interior designers and facilities managers. Care homes and hospitals might also be interested in the specialist anti-bacterial range!

Industries
Our architectural film wraps are particularly suitable for these industries:
Healthcare, Hospitality, Retail, Corporate, Education & Boating

Want to find out more?
If you would like further information about our architectural wrapping service, please visit our website.

What better way is there to promote your brand than with a well-designed vehicle wrap. By far the most cost effective way of advertising, vehicles wraps will transform your vehicles into rolling advertising billboards, being driven around 24/7.

It's a fact that over 3,000 potential customers per hour in heavy traffic will take notice of your vehicles advertising so why not get in touch with Joyce Design to find out more.

With over 20 years' experience in the industry, Joyce Design�s dedicated account managers will guide you through the whole process, from design through to production, liaise with your vehicle supplier or media agencies if required and organise the install.

From sole trader vans and simpler graphics fitted locally to part wraps and full wraps nationally for larger fleet, Joyce Design can accommodate your needs. We supply and install chapter 8 visibility chevrons, PVC-free printed vinyl, promotional graphics and fleet graphics. Contact us now to find out more!
Paint & Windscreen Protection

Joyce Design are paint and windscreen protection specialists.

Paint Protection film is designed to protect your vehicles from everyday wear and tear including chips, scratches, scuffs and horrible swirl marks. The film is self-healing, which means it will last much longer than a traditional film. Our PPF comes in a gloss or matte finish and our expert fitters will install it in our state-of-the-art premises in Chelmsford.

Windscreen protection film is the ultimate way to shield your vehicle's windscreen from debris and cracks. Not only a must for prestige and classic cars, this film is also brilliant for HGV trucks that covers miles on the motorways. It will help reduce down time of trucks needing their screens replaced and re-calibrated and save you hundreds of pounds in the process.
Accepted Payment Methods






Payment Terms
Reviews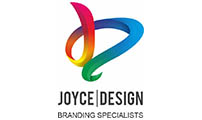 Joyce Design UK Ltd
01245 283843
40 Robjohns Road
Chelmsford Essex
CM1 3AF
5
Fleet Sales Manager - Hills of Woodford,
I work for Toyota and Lexus in the Fleet department selling vehicles in the hundreds and as you can imagine the timelines I get given sometimes are unrealistic with regards to getting livery done before delivery and this is where Joyce come in and somehow turn it into REALITY. Always friendly, helpful and the level of job done I am yet to have a customer complain about it. Thank you very much Ryan and Catherine the help and just being overall amazing people :)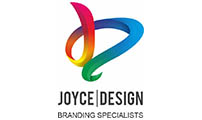 Joyce Design UK Ltd
01245 283843
40 Robjohns Road
Chelmsford Essex
CM1 3AF
5
Marketing Manager - Volpsec,
Fantastic customer service and top quality designs! We needed a Sigma 38 boat to be wrapped ready for a national sailing event. The Joyce Design team (in particular, Ryan Scott, Sales Account Manager) were extremely contactable, organised and thorough throughout the whole design process. Their design team went above and beyond to match our brief and fitting to the boat was a completely stress-free operation. No mean feat considering the logistics involved with preparing the boat during current lockdown restrictions! Top quality service all round, very highly recommended.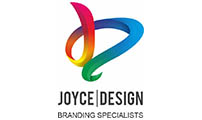 Joyce Design UK Ltd
01245 283843
40 Robjohns Road
Chelmsford Essex
CM1 3AF
5
Station Manager - Essex Police, Fire and Crime Authority,
From start to finish, Catherine was the epitome of professionalism and patience. Nothing was too much trouble and she was a pleasure to deal with. The finished vans look fantastic and the workshop was spotless. Essex County Fire & Rescue Service look forward to working with you again in the future. Thank you - would highly recommend Joyce Design UK Ltd.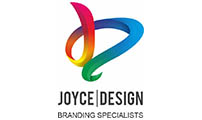 Joyce Design UK Ltd
01245 283843
40 Robjohns Road
Chelmsford Essex
CM1 3AF
5
McLaren Automotive Ltd, Global Motorsport Commercial and Brand Manager
The team at Joyce Design proves itself as one of the best in the business time and time again, and the results speak for themselves with our customers across the globe. The service is always of the highest level, even on the most demanding and last-minute jobs.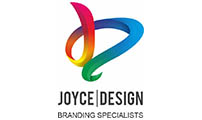 Joyce Design UK Ltd
01245 283843
40 Robjohns Road
Chelmsford Essex
CM1 3AF
5
THAMES GROUP - Operations Director ,
I am really impressed with the Joyce Design team. Fitters have all been very polite and efficient with application keeping our vehicles moving, designs have been brilliant and turned around quickly and they are always on the end of the phone to answer any questions. Very happy with my decision to move our branding requirements to Joyce Design!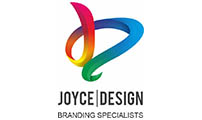 Joyce Design UK Ltd
01245 283843
40 Robjohns Road
Chelmsford Essex
CM1 3AF
5
SMH Fleet Solutions, Fleet Manager
Joyce Design are a very professional and innovative company with whom we have built an excellent working relationship. They are always helpful and have come to our rescue at a moment's notice. All their staff are very polite and will go the extra mile to ensure that the customer's needs are met. I would definitely recommend them.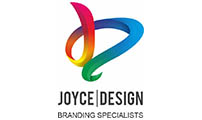 Joyce Design UK Ltd
01245 283843
40 Robjohns Road
Chelmsford Essex
CM1 3AF
5
Flight Logistics ShipArt, Managing Director
On behalf of the Directors and ShipArt® team at Flight Logistics I would like to extend our thanks to everyone at Joyce Design for the superb wrapping project on our ShipArt® vans. Not only was the quality of the print and wrap outstanding but you managed our artists evolving ideas and concepts throughout the project with the understanding and flexibility that they needed. You remained resolutely professional and kept us all on our agreed timelines to meet the deadline.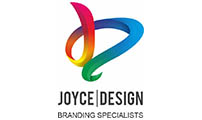 Joyce Design UK Ltd
01245 283843
40 Robjohns Road
Chelmsford Essex
CM1 3AF
5
Quick Lane UK - Operations Director,
Joyce Design have been working with Quick Lane for years providing super high-quality feature wallcoverings for our customer receptions. It has always been a pleasure working with such an approachable, nimble and efficient team.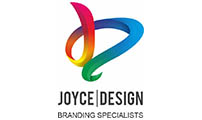 Joyce Design UK Ltd
01245 283843
40 Robjohns Road
Chelmsford Essex
CM1 3AF
5
Eastlight Community Homes Limited, Logistics Manager
Our account management was superb from start to finish. They took the time to come to our site to help plan where the best place was for the team to apply the graphics and fitted in around our work schedules to ensure minimum down time for our operatives. The quality of the graphics and workmanship from the fitters were both of a high standard.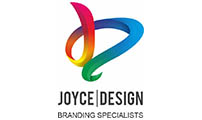 Joyce Design UK Ltd
01245 283843
40 Robjohns Road
Chelmsford Essex
CM1 3AF
5
Rob and Nick Carter, British Artists
We have been working with Joyce Design for 10 years and they have completed numerous wraps for us, from Sir Peter Blake's artwork for the Groucho Club to stunning charity projects which have raised thousands of pounds over the years and our Gumball 3000 Aston Martin. Russel and his team are a joy to work with excellent attention to detail.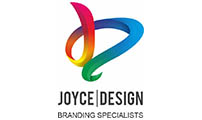 Joyce Design UK Ltd
01245 283843
40 Robjohns Road
Chelmsford Essex
CM1 3AF
5
MD, Prime Nursing and Care
We have used Joyce Design for all our company cars, along with our latest edition, a 50cc moped and have never been disappointed. From initial design, installation, and support, every step of the process is fantastic, which is why Prime Nursing and Care choose Joyce Design every time.